Thanks to our new pliers for book corners, you can now fit larger book corners really easily to your books, files and folders.
Our customers have told us about the problems they are having attaching larger book corners using standard book corner pliers. This is why we have developed our new book corner pliers.
The wide jaws of these pliers for book corners are the major advantage. Unlike the standard book corner pliers for smaller book corners, this tool opens straight up and not at an angle. This gives a larger opening which means you can now attach larger book corners, and it applies the same pressure on all sides of the book corner when pressed. This means the book corner attaches more firmly to the book.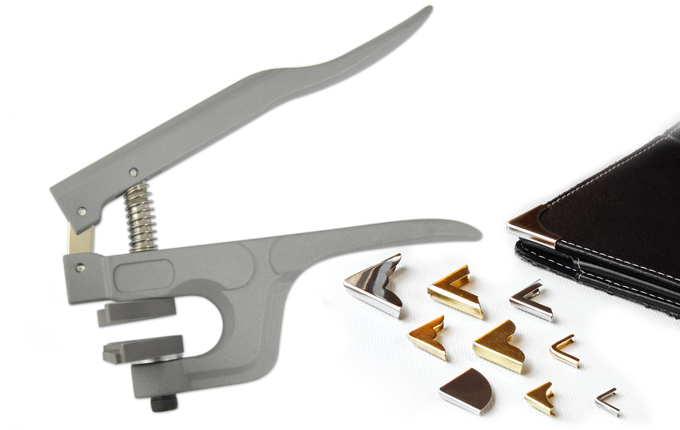 Social Share